ENGLISH
About Us
Who we are
China Social Assistance Foundation (CSAF) was founded in January 2009. Registered with the Ministry of Civil Affairs of China, it is a nongovernmental and nonprofit organization with the objectives to:
• Create a channel for the caring Chinese from both home and overseas to reach out to the needed groups;
• Promote the Chinese traditional value of giving and assist the most impoverished people in urban and rural areas;
• Take an active role in the cause of social assistance, and contribute to a more harmonious and civilized society.
Our Mission
• To Assist the Disadvantaged and Empower the Underprivileged
Scope of Service
1. Organizes fundraising activities for all programs and accepts donations by individuals and groups both domestic and abroad.
2. Provides aid to those in greater needs according to standards. Formation of aids consisting of offering living subsidies, medical care, education assistance, etc.
3. Helps the poor in urban and rural areas to improve their means and conditions of living.
4. Supports researches on social assistance systems and promotional programs; Initiates conversations and cooperation with international organizations; Provides consultation on charitable activities.
5. Awards the individuals and groups with extraordinary contributions to the social assistance work.
6. Manages the raising, usage and maintenance of fund in accordance with laws and regulations.
BOARD MEMBERS
Chairman:
XU Jialu, from Huai'an in Jiangsu Province, is a well known Linguist. Mr. XU is currently the President of the International Society for Chinese Language Teaching, and Dean of the Chinese Language & Culture College of Beijing Normal University. Mr. XU was twice elected as the Vice Chairman for the 9th and 10th Standing Committee of the National People's Congress. He was also twice elected as the Chairman of the Central Committee for the 10th and 11th China Association for Promoting Democracy.
Vice Chairpersons:
LIU Changle, Deputy Director of Committee for Education, Science, Culture, Health and Sports of CPPCC and Chairman and CEO of Phoenix Satellite Television.
Director:
MI Yongsheng , PAN Shiyi , WU Jingwei , ZHANG Jiyu , HU Guanghua , ZHONG Nanshan , SHI Zhengxin , PU Wei , XIAO Longjun
Supervisor:
ZHANG Wulong LIN mingang
Secretary-General:
HU Guanghua once worked for Lenovo Group. Since 2013, Mr. Hu Guanghua has been leading China Social Assistance Foundation in the management reform of de-administration. By means of enterprise-style management, market operation and internet public welfare, the charity scale has been enlarged, Meanwhile, the social influence has been improved gradually.
Mr.Hu Guanghua advocates devoting major efforts to training professional managers in charity field. He emphasizes the people who work in the charity field should be pure and selfless, professional and effective, dignity and happy, and hopes to promote the healthy and orderly development of charity field in China.
CSAF Secretariat
Address: 806 , Macau Center Office Tower,No.8 Wangfujing East Street,Dongcheng District, Beijing, China
• Postal: 100006
• Tel:86-10-5813 8033 Fax:86-10-5813 8073
• Website: www.csaf.org.cn
• Email: info@csaf.org.cn
Bank Info
• Account Name: China Social Assistance Foundation
• Name of Bank: Zizhu Branch, Beijing, China Minsheng Banking Corp.,Ltd.
• Bank Account: 0120014210001348
支持基金会
线下捐款:
银行捐款
户名:中华社会救助基金会
开户银行:中国民生银行股份有限公司北京三元支行
帐号:600669992
开户行行号:3051 0000 1299
备注:请您在捐款时备注指定用途或对应公益项目,如果您未指定,我们会根据需求将您的捐款用于符合基金会宗旨的业务,请于基金会信息公示栏查询相关支出公示。
邮局捐款
单位名称:中华社会救助基金会
地 址:北京市东城区王府井东街8号 澳门中心写字楼806室
邮编:100006
备注:请您在捐款时在汇款附言栏指定用途,如果您未指定,我们会根据需求将您的捐款用于本基金会公益项目资助活动。
如需捐赠收据,可与秘书处联系。
关于我们:
基金会电话
010-58138033
基金会邮箱
info@csaf.org.cn
基金会微博:@中华救助
微信服务号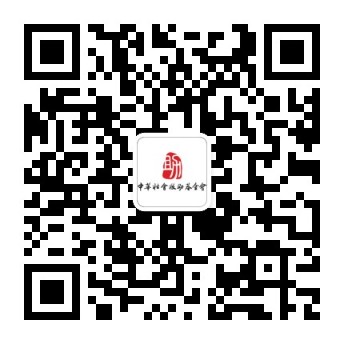 微信订阅号